Downpour
16 December 2019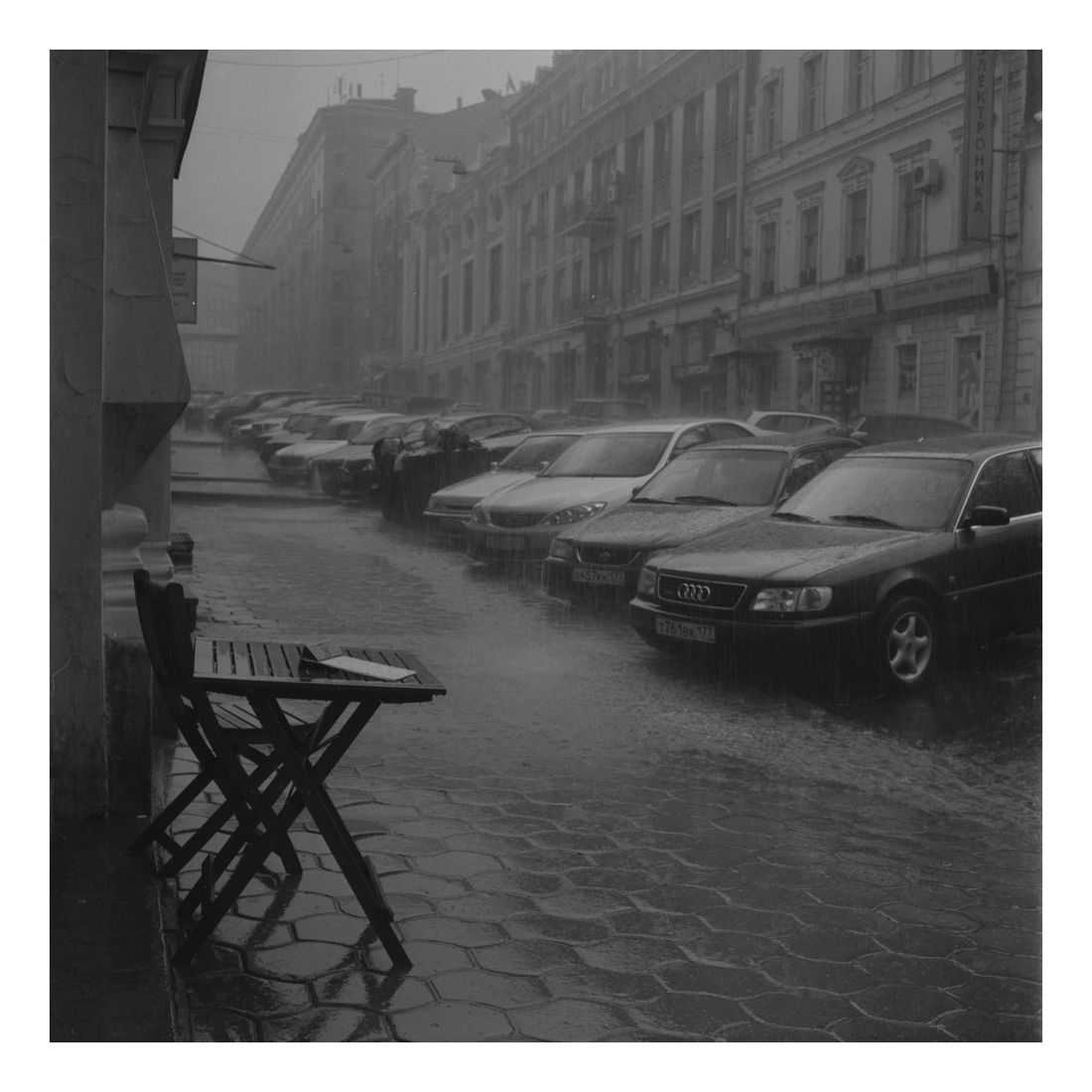 Shot from the arch of the house on Pushechnaya, 3/12
Prior to the revolution, Popov Passage was located in this building (house 12 on Kuznetskiy Most Street)

Passage of Popov
An aristocracy traditionally lived in the area of ​​the Neglinnaya River and the white-stone bridge thrown across it. In the XIX century, business people moved here, turning the Kuznetsk Bridge into the main shopping street in Moscow and the most fashionable address of the First See.
Since 1870, the building housed stores of fur products, jewelry, a bookstore, and a photo studio. The upper floors were occupied by apartments, professors of the Moscow Conservatory, musicians, singers of the Bolshoi and artists of the Maly Theater lived in them. The passage, built in the 1870s by the merchant Popov, strengthened the reputation of the place that, according to Plylyaev's apt expression, became "the most aristocratic place in Moscow".
And since the end of the 80s of the XX century, JV Burda Moden, a joint venture.
From 1993 to the end of 2006, I worked at Burda Moden.